We Are Creating Dementia Friendly Central Virginia
More than 5000 people are currently living with dementia or cognitive impairment in Central Virginia. This number is expected to rise 30% by 2025.
Around 90% live at home and many remain active and engaged in our community.
Dementia Friendly Central Virginia is a movement to raise understanding and awareness of dementia so that everyone is supported to fully participate in our community.
Summer Dementia Education Series at Northside Library
In partnership with the Alzheimer's Association Central and Western Virginia Chapter and the Jefferson-Madison Regional Library.  Please call 434-973-7893 x4 or sign up at www.jmrl.org.
All events will be in-person at the Northside Library, 705 Rio Rd W, Charlottesville, VA 22901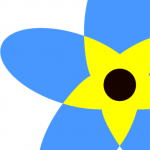 DFCV holds regular dementia friendly workshops open to the public. Or for a group of 8 or more, we provide free of charge, a trained dementia friendly workshop leader. Please contact us at:DFCentralVirginia@gmail.com to arrange.
DFCV offers businesses and organizations free information sessions and workforce training to establish dementia friendly approaches and implement strategies that will help people living with dementia.
Our trained volunteers can provide a 60 or 90-minute session for your staff or other group to help your organization become dementia aware.
In the session, your group will learn:
basic facts about Alzheimer's disease and related disorders that cause dementia
10 warning signs of Alzheimer's disease
tips for communicating and interacting with a person living with dementia
tips for creating a dementia-friendly physical space and discuss case studies (90 minute sessions only).
Organizations and businesses must sign a Community Partner Agreement with DFCV that commits them to training their staff about dementia, to incorporating information about dementia into regular training or on-boarding, and to support family caregivers on their staff.  In return, DFCV will facilitate training for their staff, provide a window label to publicly identify the organization as dementia friendly, and identify the organization as dementia friendly on the DFCV website and in other promotional materials.
Please contact DFCV on DFCentralVirginia@gmail.com to learn more about the Community Partner Agreements or to book a training or information session.
Dementia Friends Champions help the community become more dementia aware by leading engaging and interactive Dementia Friends session DFCV offers FREE Dementia Friends Training.  For more information contact us at: DFCentralVirginia@gmail.com


Dementia Friendly Central Virginia (DFCV) is a volunteer group whose members have experienced the impact of dementia either personally or professionally and now wish to support people living with dementia and their care partners.
DFCV is part of an international initiative with standardized workshops led nationally by Dementia Friendly America, and liaises with local and statewide providers working in dementia to complement their current services.
DFCV is fiscally sponsored by Thomas Jefferson Planning District Commission Corporation.
Dementia Friendly Central Virginia aims to:

Promote broad awareness and recognition of the signs of dementia, and how to communicate with people living with dementia regardless of their circumstances.

Allow people living with dementia the ability to continue their daily activities, live safely and be as independent as possible helps tackle the stigma and social isolation they often experience.

Empower businesses and organizations to demonstrate awareness, respect and responsiveness to dementia to support people living with dementia to remain engaged within their communities.

Support local initiatives throughout Central Virginia in helping their communities become dementia-friendly, places where people living with dementia and their care partners are empowered, supported and included in society, and their full potential recognized.